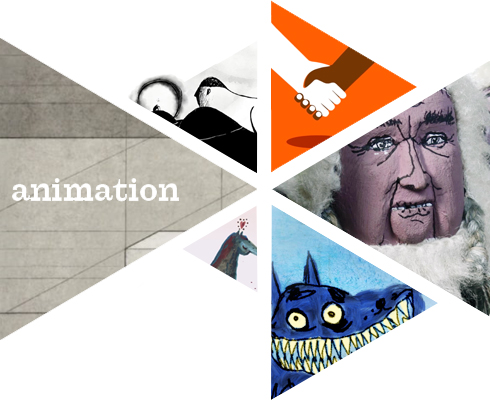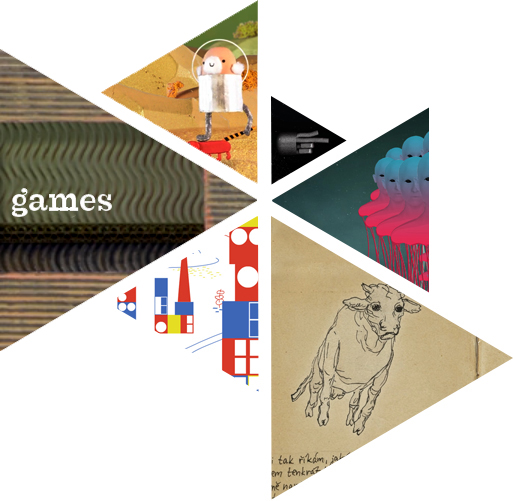 About the studio
Our studio porvides creative space for connecting classical animation technologies with current digital and interactive production. The students can choose various techniques, visual style and main focus – during the study they can try a wide range of options or step by step specialize themselves. Emphasis is placed on the intelligible screenplay, visuality, editing and good rhythm. Apart from drawn, painted and cutout animation we have an excellent background for the puppet animation. Students specialized in 3D can use rare technology motion capture, which our school has available. Besides short interactive forms we make, gaming enthusiasts can focus on games basically the whole time – every winter semester we cooperate with Faculty of Mathematics and Physics in Prague, and each summer semester we create games with programmers from our Faculty of Applied Sciences in Pilsen. Game design is taught by Martin Vaňo. With colleagues from the graphic design we also work on specialization in motion design.

Our young studio is collecting numerous successes on the national and international stage (Annecy, Hiroshima, Anifilm, Fest Anča, Česká hra roku, Ceny Anděl, Anima Mundi, Fantoche, Monstra, Supertoon, Primanima, Montreal Stopmotion, Zlín Film Fest...) and has been ranked as one of the important Czech animation departments.

References: we have already successfully colaborated with Czech Television (ČT Start, animations for TV show for children), publishing house Fraus (animated teaching aids for primary schools), festival Anifilm (jingles, specialized workshop of cast puppets), festival Animánie (jingles, lecturing), Geidai University (international stopmotion project), and others.

In addition to other permanent teachers (Milan Svatoš – puppet animation, Petr Fašianok – drawn animation, Ivan Vít – camera and light, Michael Mertová – history of animation) our studio supported personalities of Czech and world animated scene: Koji Yamamura, Priit Pärn, Borivoj Dovnikovič, Lukáš Fišárek, Jakub Dvorský, Jiří Kubíček, Boris Masník, Miloslav Klíma, Jaromír Plachý, František Váša and others.